Ultimate Success Masterclass is a step-by-step interactive coaching program that combines Neuroscience, The Law Of Attraction, Psychology & Quantum Physics to accelerate your success.  To make it very clear from the beginning, this isn't a 3 month get rich program.


1.  What's Included In Ultimate Success Masterclass
2.  Bonuses
3.  Pros & Cons
4.  Who Should & Shouldn't Take The Class
5.  My Experience Taking The Program
WHAT IS IN THE ULTIMATE SUCCESS MASTERCLASS?
You get the Ultimate Success Masterclass which consists of 12 different modules. I'll list them a little later on.  With these 12 modules you'll also receive the following:
☞  A video lesson (20-30 minutes long) & a PDF of that lesson
☞  An audio recording from Natalie going deeper into the lesson
☞  Worksheets with exercises to maximize your results
☞  Daily success rituals to keep you motivated and focused
☞  You'll Receive Tools Like, Check Lists, Online Journals, Reminder Services, Mastery Exercises, Weekly Actions, and Journaling. 
☞  A community that consists of a private Facebook group ask Natalie section & a Forum
☞  A gift at the end of each level containing empowering goodies and peak performance tools
☞  A weekly live call from Natalie (about 30 minutes) to answer questions you might have & to help keep your momentum going.

Like I promised earlier, here are the 12 modules & a bit about each one. It'll give you a good idea of what the course is all about.  You should be able to tell if it's something that would benefit you.

MODULE 1: Creating An Abundant Vibration
This module teaches you daily rituals, used by successful people, to attract abundance, opportunities, success, & wealth into your life automatically.
MODULE 2:  Setting A Powerful Intention
In this lesson, you learn how to make powerful intentions & goals that will work best for you.
MODULE 3:  Creating Powerful Affirmations
This module teaches you how to supercharge your affirmations.  You'll also learn about the benefits of Neuro-Linguistic Programming to increase the speed of reaching your goals.
MODULE 4: Activating The Law Of Attraction
You're taught how to activate your manifesting power.  You get all sorts of tips & tricks on how to supercharge The Law Of Attraction.
MODULE 5:  Taking Inspired Action

You're taught the right way to take action towards your goals & you'll get tools to help you do this.  Tools such as a checklist and some ingenious methods to keep you driven & inspired to keep taking action.
MODULE 6:  Eliminating Your Limiting Beliefs
You're taught how to put a stop to the limiting beliefs that are buried in your subconscious mind.  You also receive mastery exercises to help stop these negative thoughts or beliefs from returning.  
MODULE 7: Defining Your Core Values

This module shows you how to make the right decisions for every area of your life.  You'll also get powerful tools to help keep your clarity at its peak.
MODULE 8:  Defining Your Passions
You'll learn from Janet Atwood (NY #1 best selling author) how to realistically and sustainably turn your passions into a focal point of your life.
MODULE 9:  Breaking Through Your Challenges
It's all about overcoming your challenges. You'll learn different ways on how to overcome what's holding you back & how to eliminate energy draining people & situations from your life.
MODULE 10: Using Your Thoughts & Language For Success

In this module, you go deeper into the Ultimate Success Formula's internal tools for peak performance. You'll learn how to harness your thoughts and words to supercharge your abundance, mindset & productivity.  You'll discover how you sabotage yourself & what to do about it.
MODULE 11: Staying Connected To Source

This module teaches you how to align your decisions, thoughts, and actions for success.  Natalie gives you her 5-second 'brainwave' technique you can use to stay aligned with your goals.

MODULE 12:  Putting It All Together
You learn how to lock in all the growth and breakthroughs you've made.  You learn techniques to absorb these principles into your daily life, so they become effortless and normal.

If you'd perfer to have Natalie Ledwell explain what the Ultimate Success Masterclass is all about, CLICK HERE.

Natalie Ledwell offers a couple of bonuses if you purchase the Ultimate Success Masterclass.  These bonuses change from time to time, but right now this is what they are.

MIND MOVIES 4.0
This is a great bonus.  I absolutely love making my own mind movie.  You just pick the pictures & affirmations you want for each one.  Then you choose the music you want playing in the background.  Mind Movies will produce the movie for you with embedded brainwave entrainment.


ULTIMATE SUCCESS ACCELERATOR
You get this free for 12 months.  With it, you get a subliminal audio download with brainwave entrainment to help you naturally reprogram your subconscious mind for effortless success in the areas of confidence, mindset, money, and productivity.
You also get mind movies subliminal you can play in the background of your computer.  This helps to feed your subconscious mind with positively charged images and affirmations that you choose.

PROS
✯ Teaches you how to become successful step-by-step.  You don't have to worry about what to do next or if you're even doing things right.

✯ Teaches You How To Break Through The Road Blocks In Your Life Like Stress, Negative Thinking or Procrastination.  These Are Just Three Of The Things That Block People From Ever Seeing Success In Their Life.
✯  Direct Access To Natalie Ledwell For Extra Help
✯  They Have An App So You Can Use It On Whatever Device You Have
✯  They Have A 60-Day Money Back Guarantee.  If For Some Reason You Just Can't Find The Time That's Required, You Can Get Your Money Back
✯  You Can Get An Accountability Partner (if you want).  This Really Helps To Keep You Motivated & On Track.  It also helps to stop procrastination if you have a problem with that
✯  Getting A Text Reminder When You Haven't Finished A Module (you don't have to sign up for it) Really Helps To Keep You Focused & On Track. 
CONS
✬  It's expensive, but it's well worth saving up for.  The price is 997.00 or 6 payments of 169.99.  You do get a 60 day money back guarantee.
✬  The length.  Depending on how big your goal is, it might take you more than 3 months.  A lot depends on how well you follow the program
✬  It's only in English
WHO IS THE ULTIMATE SUCCESSCLASS FOR?
✅  USM is for the people who have tried hypnosis, goal-setting, manifesting, meditation or visualization & didn't get the results they were hoping for.
✅ Maybe you haven't tried anything because you don't know where to start or what to do.
✅  It's also for the people who just feel like their stuck in a rut.  You never seem to get anything accomplished & motivation doesn't seem to exist in your life.  You just can't seem to get rid of the negativity.

WHO SHOULDN'T ENROLL IN USM
❌  If you don't think you can stay committed to this journey from start to finish.  That means, NO EXCUSES.  Excuses like, 'you just don't have time to finish this program.'  Giving up isn't an option for you.

❌  You're not willing to invest your time & energy into the program.  That means you don't participate in the program one day & then not again for another week.  That means you don't do or even try some of the suggestions the program is instructing you to do.

❌  If you're not willing to step outside your comfort zone.  That means you give it your best shot. You follow all of the instructions.

My Personal Review Of Ultimate Success Masterclass 2.0

I've tried so many programs. Every one of them ended in disappointment.  You can read, My Story, to see why it was so imperative that I change my life.
The Ultimate Success Masterclass 2.0 was what I needed.  I needed step-by-step instructions on how to turn my life around.  I found USM easy to follow & not overwhelming at all.  It was nice being able to talk to a real person & not through e-mail when I had a problem.
What really helped was having an accountability partner & also a text message from Natalie when I didn't finish a module.  It sure stopped me from procrastinating & kept me on track.  It definitely kept me motivated.

What I also liked about the program was that it was fun.  It didn't take a lot of time out of my day to do.  I could even talk to people who were also working on the program.
As for the Brain Entrainment, I'm sure that's what helped me to stay focused for long periods of time.  I was thinking a lot clearer & coming up with all sorts of ideas of how to accomplish my goal & my goal was a big one.
If you really haven't had much success in your life, I would really recommend this program.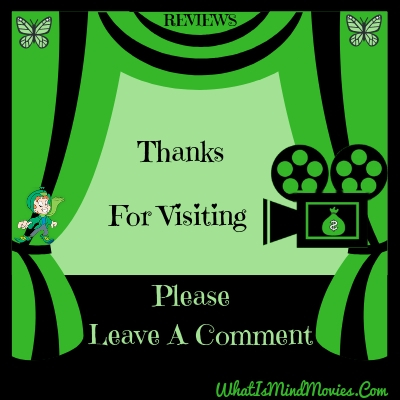 If you have any questions, just leave them below & I'll get back to you as quickly as I can.  If you've enrolled in The Ultimate Success Masterclass & finished the 90 days, let us know the date you finished & what you liked or didn't like about it.
Thanks for dropping by & taking the time to read my article on, What Is The Ultimate Success Masterclass.